Last night, I went rummaging around my dad's sock drawer.
Why? I was looking for the latest hair accessory – a pair of sports' socks.
The sock bun, as the name suggests, actually requires putting a pair of rolled up socks in your hair.
I was in disbelief, until I saw this YouTube tutorial and tried it out myself. I was amazed by the results!
My only suggestion is to avoid using white socks. The white, especially if you have dark hair, may show if your hair isn't thick enough or placed tightly enough around the sock.
You wouldn't want anyone to know you have a pair of socks in your hair, right?
Socks aside, the bun,  typically seen as a glamorous evening look, is making daytime appearances everywhere – making girls look a little more chic and put-together – and you can thank the Kardashians for that.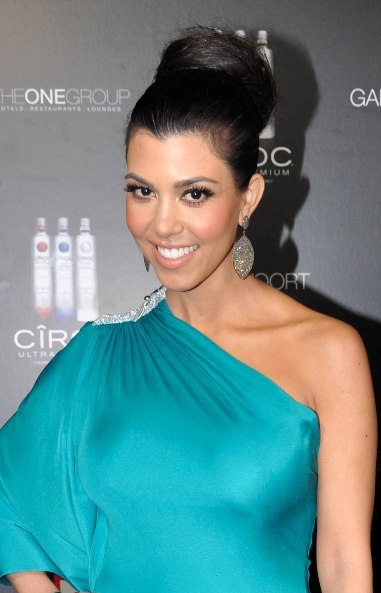 Kourtney and Kim frequently model a variety of buns on Kourtney and Kim Take New York. Want the look? Just search Kourtney or Kim's bun on YouTube and you will find hundreds of tutorials!
Try out the sock bun for starters – if I can do it, I'm sure you can – and tweet me some feedback.
Always chic.
L.